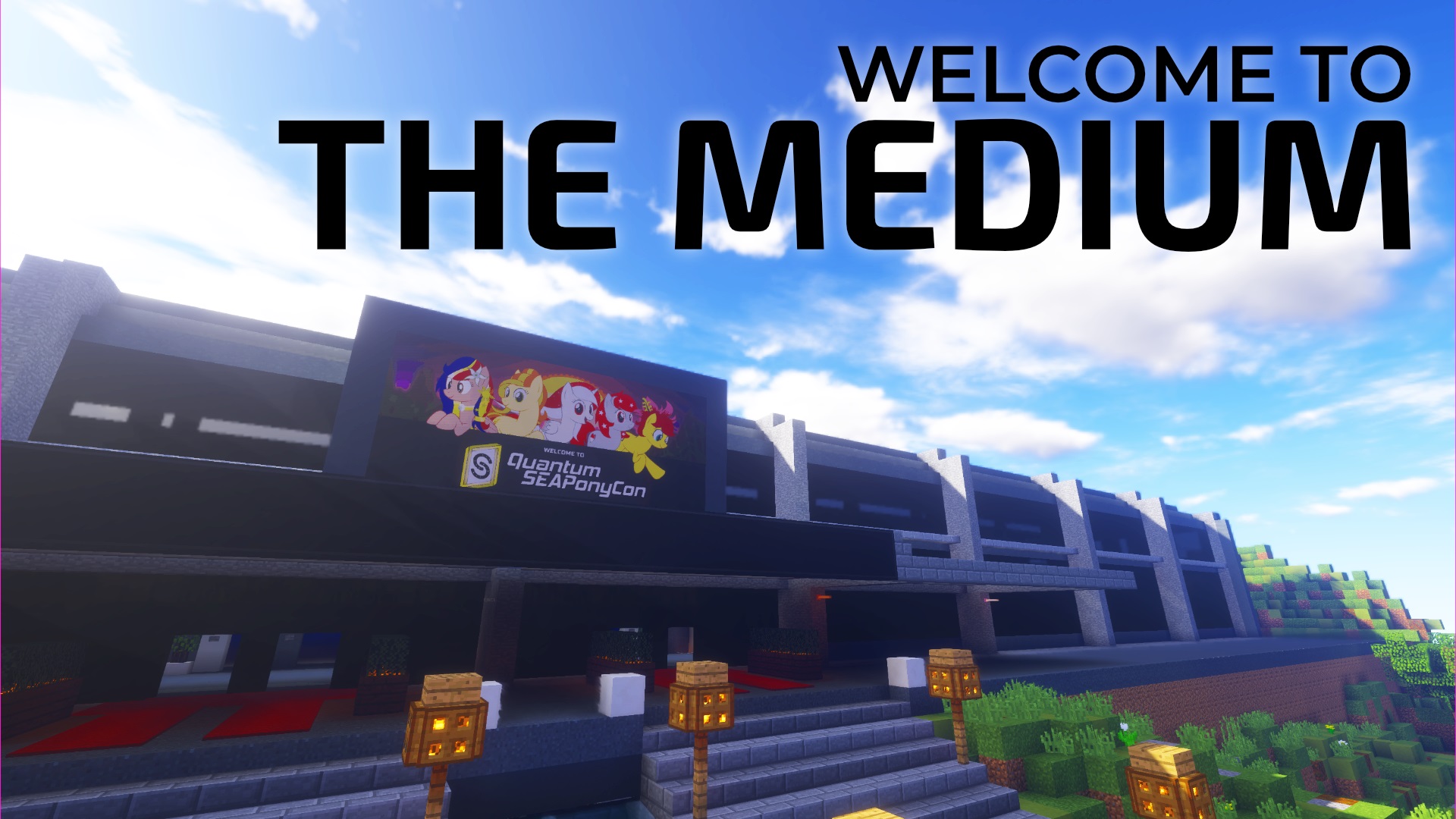 WELCOME TO A PLACE FOR FRIENDSHIP
Built from the ground-up to be a bridge across the digital divide, The Medium is a convention centre that lives inside a Minecraft server. After hosting Asia's most diverse brony convention in May 2020, The Medium is now open once again as a place to gather and enjoy the company of friends while the world recovers from lockdowns and restrictions that have hindered our normal social interactions.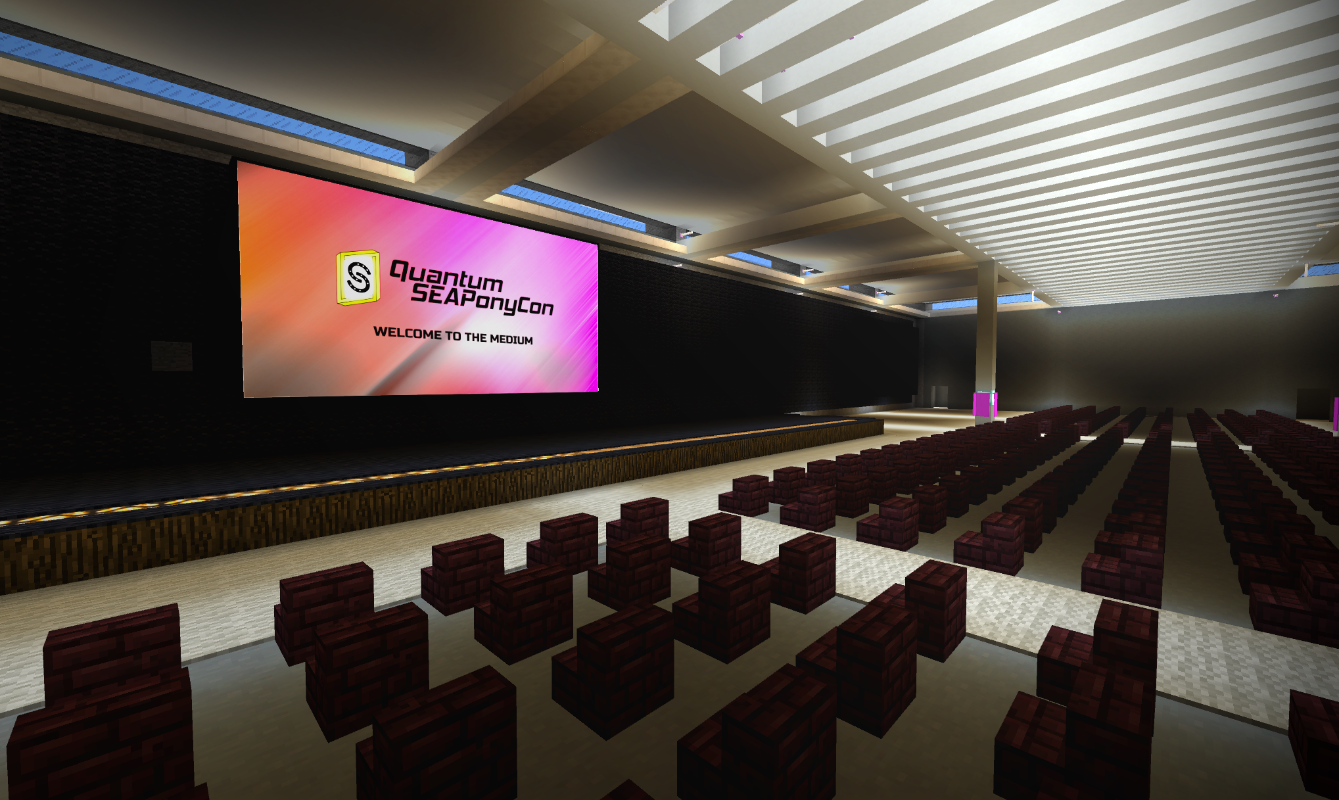 ENTER THE MEDIUM
The Medium was first pitched as a venue that possessed quantum omnipresent properties and needed special equipment to access. It would be a venue that has no fixed location but rather can exist in multiple places at once.
Of course, that's merely a fantasy - a fantasy based on a dream we have where we could live in a world without borders and where the harsh expenses of travel would not stand in the way of being able to attend and enjoy a convention like Project SEAPonyCon.
Today, our builders are hard at work not just on a Minecraft server for Project SEAPonyCon but also a world to live, love and laugh in without the borders our real world imposes on us.
SYSTEM REQUIREMENTS
Intel/AMD PC running Windows 7+ 64-bit (limited compatibility with macOS and Linux)
64-bit Java Runtime
64-bit Minecraft Java installation with official Mojang account
INSTALLATION
CurseForge is one of many ways in which you can install the required mods to access The Medium. This pack will install the required files, mods and customisations in order to connect and experience The Medium as it was intended.
Note that due to mod compatibility issues, users on MacOS and Linux will not be able to see any content broadcast on screens inside the virtual convention hall.
ABOUT PROJECT SEAPONYCON
Project SEAPonyCon - the founders of The Medium was established in 2013 as a joint effort by bronies across five major Southeast Asian nations with the aim of creating a gathering that transcends nationalities and boundaries.
After our first convention in Bangkok in 2017, Project SEAPonyCon went on to hold two more conventions in Singapore and The Philippines, bringing our message that a place for friendship shouldn't be for just one nation to new horizons.
We have a Discord server and you can follow us on Twitter, Facebook, Instagram and our YouTube channel to be the first to know about our new events and projects!