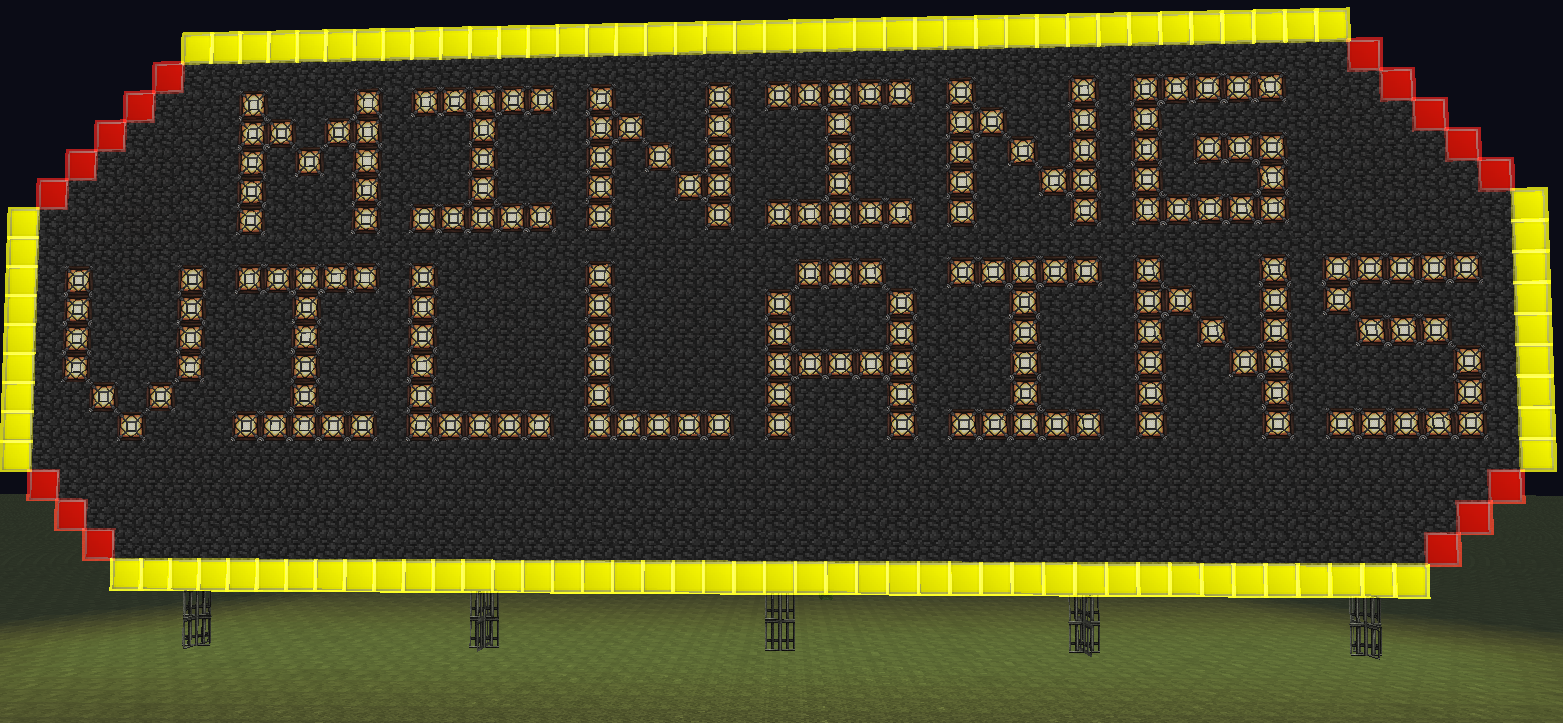 English description
Mining Villains is a Modpack inspired by Tekkit Lite. But on 1.7.10 and with some fresh and new Mods. If you liked Tekkit Lite youll love Mining Villains, because there many ways to produce youre needed power for your machines. Youll able to build high producing multiblock machines and automated farms or miningtools. Youre silly of small chests to deposit your farmed items, than youll able to build warehouses where you can put in all your famred items and much more! In Mining Villains you can build large Industrial Complexes to farm Items or to processed them into other Items for your needs full automaticly.
Server Version with Bukkit/Spigot Pluginsupport: Download
Please read Readmefile!
Youve problems with this Modpack or some suggestions for us? Then join our Discord
            Deutsche Beschreibung
Mining Villains ist ein von Tekkit Lite inspiriertes Modpack. Aber auf 1.7.10 und mit einigen frischen und neuen Mods. Wenn Sie Tekkit Lite mochten, werden Sie Mining Villains lieben , denn es gibt viele Möglichkeiten, wie Sie Energie für Ihre Maschinen erzeugen können. Sie sind in der Lage, Multiblock-Maschinen mit hoher Produktion und automatisierte Farmen oder Miningtools zu bauen. Du bist es leid kleine Truhen zu nutzen um deine Items abzulegen, dann kannst du in Mining Villains große Lagerhäuser bauen, in denen du all deine Gegenstände ablegen kannst und vieles mehr! In Mining Villains können Sie große Industriekomplexe bauen, um Gegenstände zu bearbeiten oder sie zu anderen Gegenständen für Ihre Bedürfnisse zu verarbeiten.
Server mit Bukkit/Spigot Pluginsupport: Download
Bitte Readme beachten!
Du hast technische Probleme oder Ideen? Dann tritt unserem Discord bei.