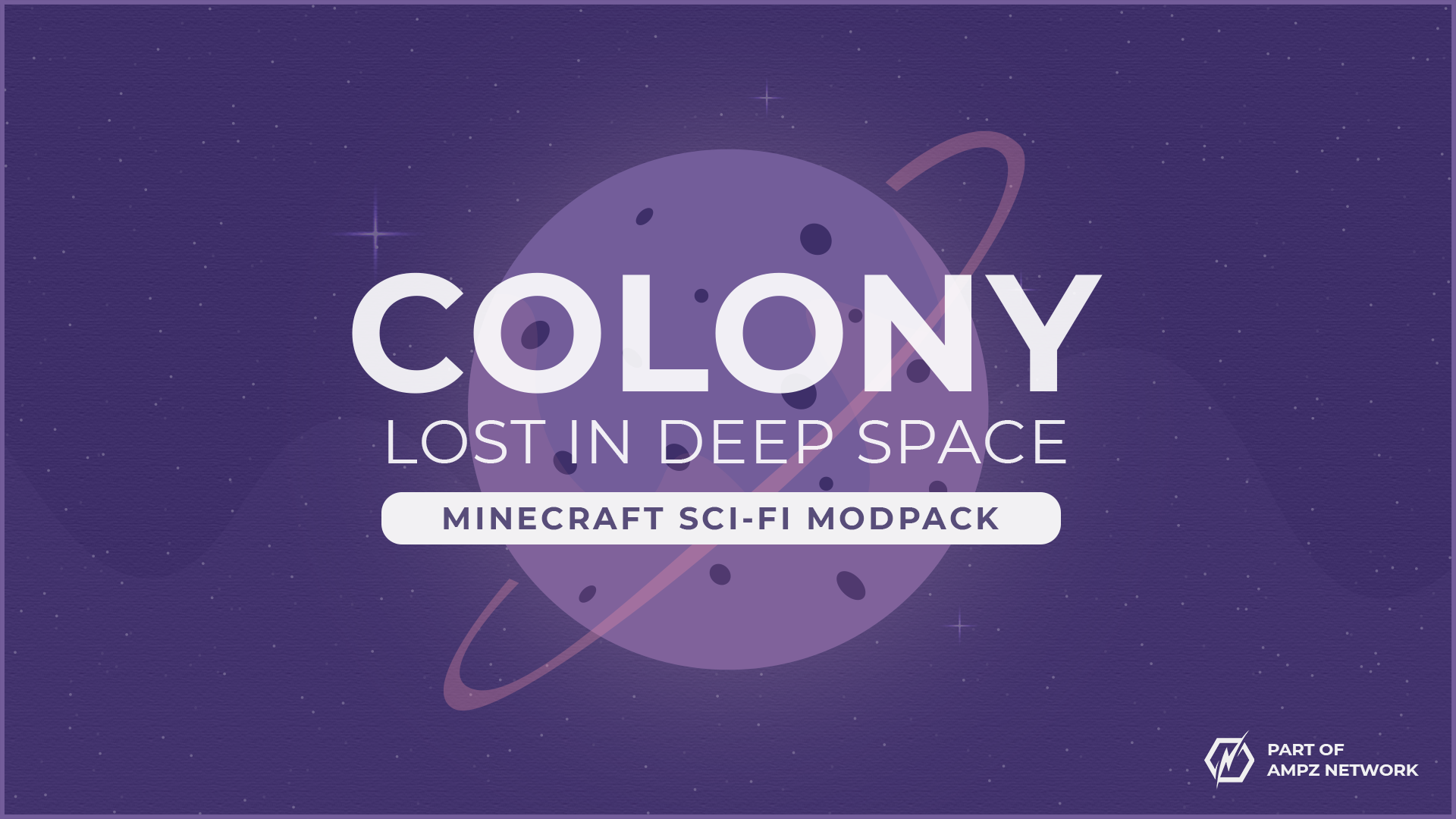 You have crashed landed on Earth after your spaceship was under attack, Your challenge now is to get back home. But first, you're going to need a base and some materials to build a new spaceship.
| Follow @AMPZNETWORK for news & updates. |
Custom World gen (Biomes O Plenty)
You will come across dungeons that contain research papers that will allow you to travel to other galaxies and planets
but keep a look out for hostile mobs as they will stop you from collecting them
Don't let your guard down!
Every night there is a 5% chance that a bloodmoon will rise. During the following night monsters will spawn faster and closer to you. The spawn limit of monsters will also be higher. Don't worry if you are in a cave it will not affect you.

This pack was designed with one thing in mind... Sci-Fi Space.
Some mods included in our modpack you can found the full list under "Mods" tab
GalactiCraft
Buildcraft
Applied Energistics 2
Immersive Engineering 
Classic Combat 
Extra Utilities
Ender IO
and more

FORGE:  The latest version of Forge for 1.12.2 should work, but in the case it breaks an older mod in this modpack, the version I have currently packaged with the modpack is forge-1.12.2-14.23.5.2860-universal.jar  
**OPTIONAL RECOMMENDATIONS: **
I'd personally recommend the use of Optifine (https://optifine.net/downloads) (make sure for 1.12.2) and some shaders if your system can handle them to bring out the best with this modpack and Minecraft.
So Much More
There is so much more you to play with and check out in the Colony Lost in Deep Space. Download our the pack.
Support This Modpack
You can support this modpack by donating to us on

If you need help or support with this modpack, please join our Discord server:
Server Hosting
BisectHosting offers a simple, high-quality server with a dozen of locations, ensuring low latency. Choose from their wide variety of hosting services, from mc hosting to the web or even dedicated servers for a very affordable price point. The server is already configured for your ease after your purchase.

Use my promo code "AMPZ' to receive a 25% discount on your first month when buying any of their hosting services!