Please note: I have not created any of the mods in this pack, and am not associated with any of the mod teams developing the mods in this pack. All rights go to them.
A Lord of the Rings server focused on survival role play and building, using More Player Models to impersonate the various races of Middle Earth. Our main focus is not on PVP, raiding and war but these are possible, provided you mutually agree on it previously.
We try to provide a balanced and organic experience.
We also want to play the hard way with:
Hard difficulty for harder opponents,

Randomly enchanted items,

Amplified hunger for greater realism.
Our only concessions are:
Lootable death chests, because items shouldn't disappear with out reason, especially scarce enchanted items,

The possibility to trade items between players, regardless of distance, because of the size of the world,

The possibility to name items for free, because this is ridiculously expensive in the vanilla game,

The use of moving ships (see the forums for how to do this.) to sail on the rivers, seas and oceans.
Finally, we want to fully use the standard factions (plus some others!), alignments and way points systems present in the LOTR mod: Players start in their faction territory, instead of the Shire, and with already biased alignment towards their traditional allies and enemies, There is no teleportation system other than the one provided in the mod (1 tp to a defined way point every 20 minutes.) and a tp request system, only available to people with +500 alignment with a certain faction.
Heres the serve trailer made by our youtuber Spokiechris: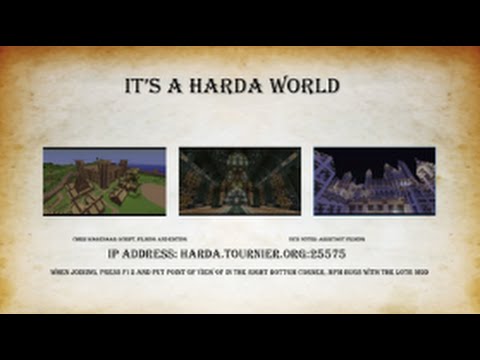 And here is our Discord
This pack contains the 2 necessary mods along with a bundle of essentials.