This modpack is hidden and will not show up in the modpack index.
Fully revamped, reimagined mods for the modpack including all new mods along with some classics that held the modpack together!
[url=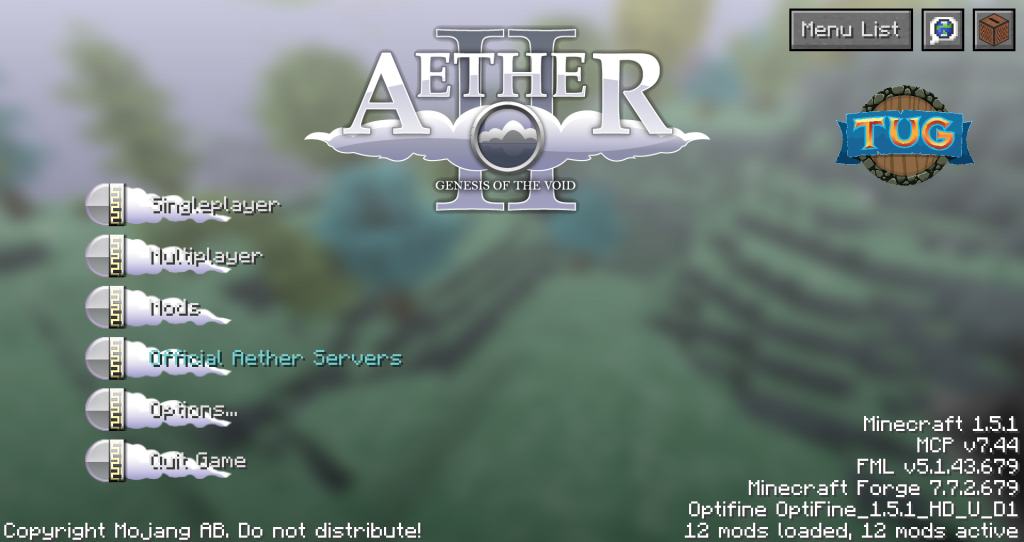 Remember to leave a +1 on this Modpack if you enjoy it!
Aether Server Download!
https://www.dropbox.com/s/qm5clhgd2n8rtki/Aether2Server.zip
Let's get 100 Downloads!
Let's get 200 Downloads!
Let's get 300 Downloads!
Let's get 400 Downloads!
Let's get 500 Downloads!
Let's get 1,000 Downloads!
Let's get 1,500 Downloads!
Feel Free to suggest mod that you want and share opinions!
We reached 300 downloads in one day thanks guy and I hope you are enjoying!
Mods:Aether 2Animal BikesBiblioCraftMoCreaturesEnhanced PortalsForge MultipartHatsMystcraftPam's Get all the SeedsThaumcraftTwilight Forest
For tutorials and great gameplay check out one of my favorite YouTubers Mr360Games(Double):
http://www.youtube.com/watch?v=kkVzS9CJRTQ
Aether Description:
One of the biggest projects in Minecraft Modding history. Six very well-known and talented modders (Kingbdogz, Saspiron, Kodaichi, Shockah, Flan and 303) have joined forces to develop the Aether, a celestial realm found in outer limits of the atmosphere. The Aether is what you could call the "antipole" of the Nether. The Nether is a network of desolate, fiery caverns filled with bloodstained Cobblestone and sticky Soulsand; it lies beneath the very soil of our Minecraft world. The Aether, on the other hand, is a collection of floating plains and islands, all connected together to create a breathtaking dimension of the skies. Even during the night, the Aether is still quite peaceful, and a normal day in the Aether is the equivalent of three days on the surface.