---
                                                                                                  Magic vs. Machine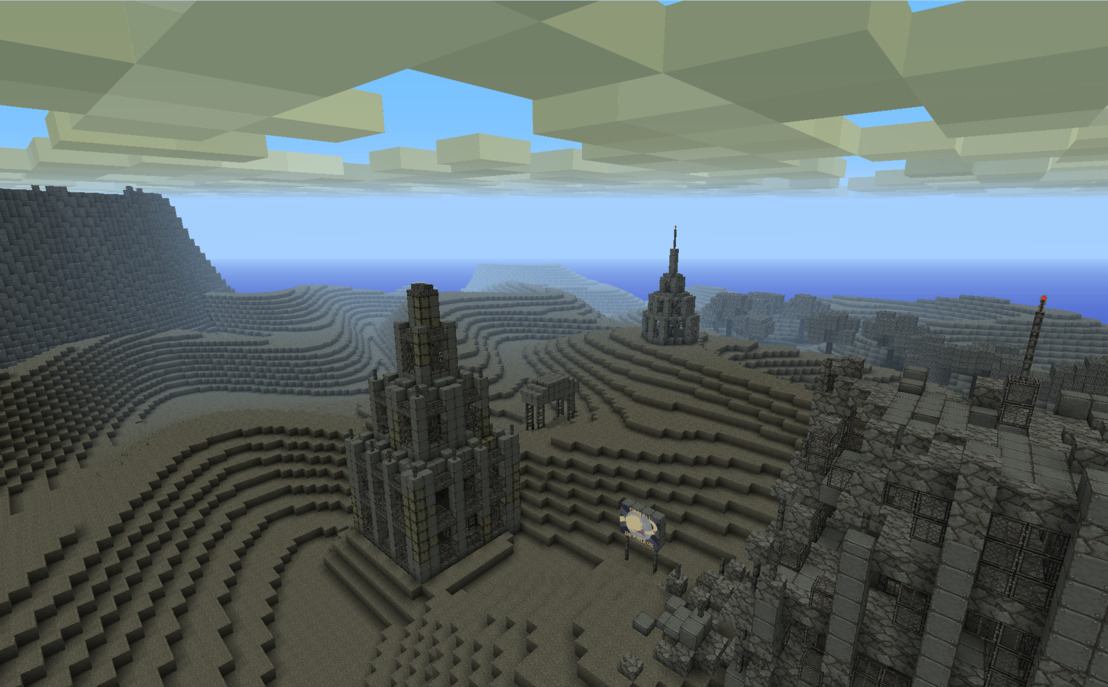 Ars Magica 2 Updated new spells components added!

Make sure to allocate as much ram as you can for your launcher this is a big modpack.

Additional BuildCraft Objects
Advanced Reactors
Applied Energistics
Ars Magica 2 [by Mithion]
Atomic Science
AutoUtils 
Backpacks
Basic Components
BiblioCraft
BiblioWoods [Biomes o' Plenty]
BiblioWoods [Forestry]
BiblioWoods [Natura]
Big Reactors
Binnie's Mods
BiomesOPlenty
Blood Magic
Buildcraft
Carpenter's Blocks
CCTransport
Charge Pads
Chisel
ChocoCraft
CodeChicken
CoreCoFH Core
Compact Solars
ComputerCraft
Damage Indicators [by rich1051414]
DartCraft
DartPatch
DenPipes
DenPipes-Forestry
Dimensional Anchor
EmasherResource
Ender Storage
EnderIO
Engineer's Toolbox
EnhancedPortals 3
Extra Cells
Extra Utilities
ExtraTiC
Factorization
Flat Signs
Forestry
Forge Multipart
GasCraft
Hardcore Ender Expansion
HexWool
IC2
iChunUtil
Immibis Peripherals
Immibis' Advanced Machines
ImmibisCoreIndustrialCraft2
Infinitubes
Inventory Tweaks
Iron Chests
Jabba
JourneyMap
KeithyUtils
Liquid XP
Logistics Pipes
Magic Bees
Mariculture
Mekanism
Mekanism Generators
Mekanism Induction
Mekanism Tools
Metallurgy
MFFS
MineFactory Reloaded 
Infenal Mobs
Natura
NEI Addons
NEI Plugins
Nether Ores
Not Enough Items
Nuclear Control
Numina
Obsidiplates
OpenBlocks
OpenPeripherals
Plugins for Forestry
PowerCrystals Core
Project Red: Base
Project Red: Compat
Project Red: Integration
Project Red: Lighting
Project Red: World
Railcraft
Redstone Paste
Rei's Minimap
Small Boats
Steve's Carts
Super Crafting Frame
TabbyChat
Thaumcraft 4
Thaumic Tinkerer
Thermal Expansion
Tinker's Construct
Tinker's Mechworks
Translocator
Tubes
TubeStuff
ICBM
Universal Electricity API
Waila
Witchery
WRCB
Xenos
                                                                                       www.desolationgaming.net
2.6.4 ICBM removed updates all around
2.6.3 New years resolution fix
2.6.2 Sound bug fix
2.6.1 Many pack updates including Ars Magica 2
2.6.0 Bug fixes pack update
2.59 Factorization bug fixed.
2.58 HUGE update needs testing
Removed Magicka until game crashing bug fixed
Removed Galacticraft conflicts with other mods.
2.57 Fixed ID conflicts
2.56 Updated numerous mods
* MFFS
* Universal Core
* MFR
* Damage Indicators
* PowerCrystals Core
2.54 Fixed thaum IDs, Cinnabar changed
2.53 Added Christmas Pack
2.50 Fixed bug in NaturalReneration, now off by default
2.49 Updated Status HuD
2.48 TMech re-enabled
2.47 TMech disabled due to crash
2.46 More bug fixes, ID fixes.
2.45 Fixed Galacticraft now we can use Oxygen Collectors, updated Mekanism, updated ICBM
2.44 Changed server hosts new server.dat fixed a couple bugs
2.43 Updated MFFS
2.42 Immibis removed with micro blocks due to conflict with Galactic Craft.
2.4 Added Immibis Core , Micro Blocks
* fixed ICBM
2.3 Fixed ID conflicts
2.2 Added ICBM, fixed some dupe bugs updaed Mekanism and Thermal Expansion
2.1 Removed Mystcraft, fixed Better Dungeons
2.0 Added inv tweaks , fixed galacticraft/mekanism crash.
Statistics
Created: 11-24-2013
Last Updated: 344 days ago
Rated By: